Installing WordPress in 1 minute
Once you've signed up for hosting services you have several options for installing a site builder. The most common and arguably easy option is WordPress. WordPress is a fully features completely free site builder that allows you to set up a site rapidly, with full customization. With our hosting, or other hosting providers using CWP this can be done very quickly.
If you want to learn more about our hosting services, you can do so here.
The installing process
The first requirement for getting started is obviously having an account, and linking your domain to your site. If you've done so, which can be done by following this tutorial, we can get started.
After logging in to your user panel, find the "WordPress" in the menu, currently situated under "Addons". You will be greeted with this screen.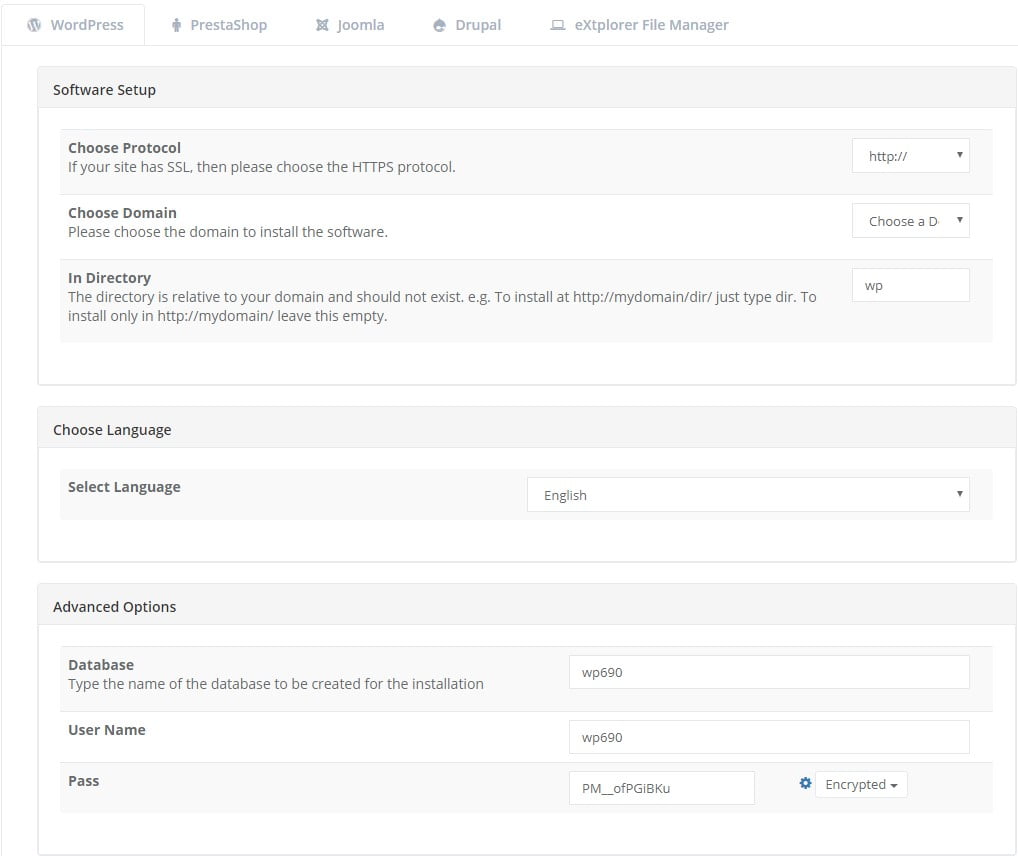 Configuration
The first options is SSL, which we will go over more in a future article. Since all domains come with free SSL certificates with Telesto Hosting, you should choose one of the https options. If it's a full domain like "test.com", you should choose https://www. If it's a sub-domain like "test.test.com" you choose just https:// instead.
As next option you will choose your domain, by default only your primary one will show. The directory is up to you, but unless you have a reason not to, leave it blank.
After selecting your language you must choose login details for the database. These options will create a database with accompanying login details that WordPress will use. Please be sure to note these down somewhere, and make them secure. By default our panel will give you a secure password to use.
And that's it! Next you can click install, and after just a few seconds your site will be ready to go. If you now navigate to your domain (you may have to shift+F5 to fully reload) you should be greeted with the WordPress install screen.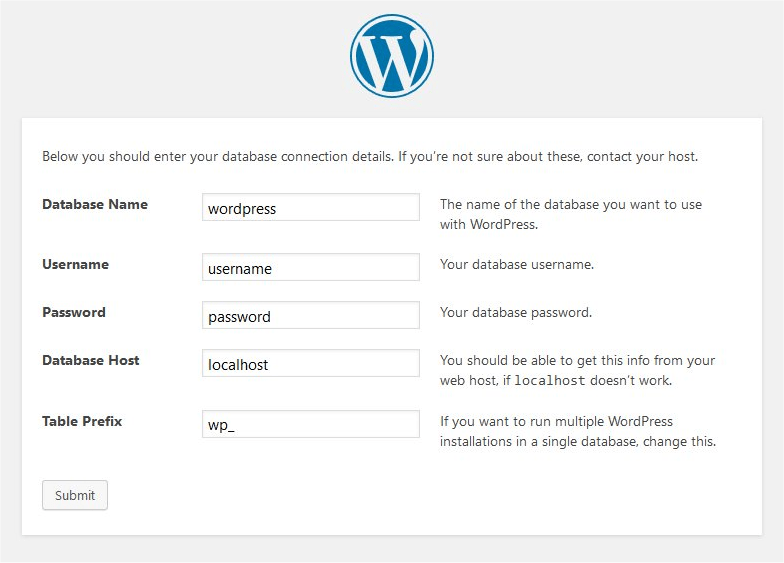 Now what
From here on you only need to create your WordPress account, and then you're ready to start building.
In case something didn't work along the way, or you need some more guidance, contact our support!
We hope this tutorial was helpful. If you're in need of WordPress hosting and don't have one yet, check out our offerings here.